Art print from the original work
FRIDA
, made on paper Ahnemühle art rag 350g with pigment inks, signed and numbered by hand by Mireille Cornillon. This technique guarantees reproduction for more than 100 years. A certificate of authenticity is attached.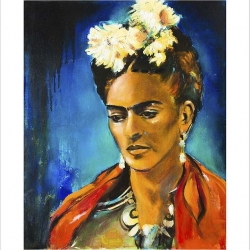 Title:
FRIDA
Dimensions, margin included:
40 cm x 50 cm
Price:
150.00 € TTC
Free shipping.
Contact me
Other dimension, margin included:
60 cm x 80 cm
Price: 260 euros.